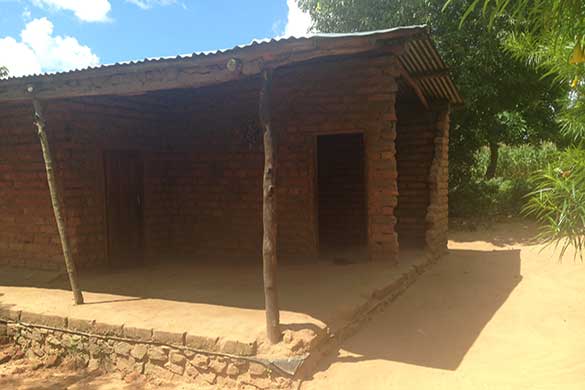 The
house
that
Weja
rebuilt
Read how the some of Smile Malawi employees had to rebuild their homes after the recent floods...
In January 2015 Malawi experienced some of the most prolonged and heavy rains ever known resulting in severe flooding and damage to homes.
Smile Malawi launched a special appeal to help the orphanage staff whose village houses had been made uninhabitable. Gerald and Gift Weja, who have both worked for us and have been part of our 'family' since the beginning, had lost two main walls of his house. Weja started to rebuild the walls himself with bricks donated by Smile Malawi and now he and his family have been able to move back into their home.