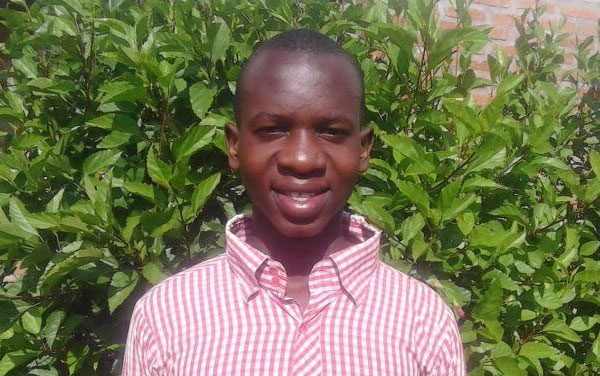 "The first screening of the documentary film about Smile Malawi took place in California on 9th December at Chapman University's Folino Theatre. "
---
". Elspeth was thrilled to be there as a guest of honour but our very own Gift turned out to be the Unexpected Star! He had written a heart-wrenching poem for the film-makers when they were at the orphanage in June and they used it as a powerful theme throughout the film, combining it with an interview where Gift talks honestly about the difference we have made to his life. It was a wonderful evening and Elspeth is excited for next year as the documentary, simply called 'Haven', now goes forward to several national film festivals. It is not available to the public yet but we will keep you updated and, if you are on Facebook, you can see the latest by going to the page 'Haven the film' and 'liking' it. "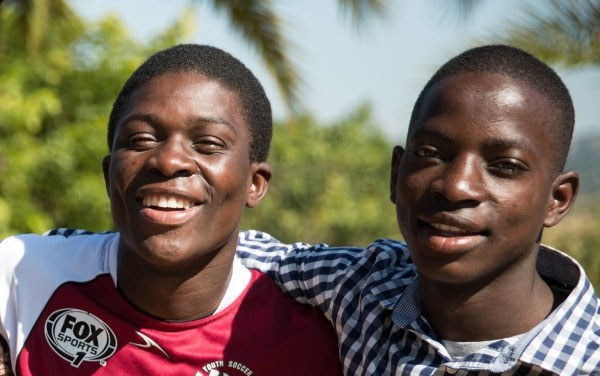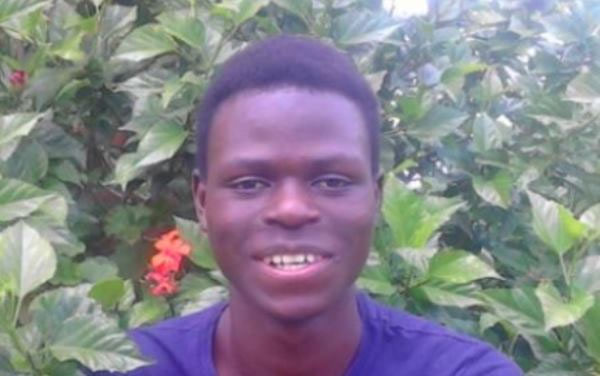 Meanwhile, in Malawi, our eldest boys have started out on their paths in further education. Elijah spent a week in December enjoying work experience at the CURE hospital in Blantyre, kindly arranged by our friends who are doctors there. George and Brian started at Soche College, where they are studying for Diplomas in ICT and Business Management. It is too far to commute every day so we found them lodgings near the college and Mirriam continues to give them support. Elijah will be applying to medical college in January and we are all hoping that he will get a place to start in September.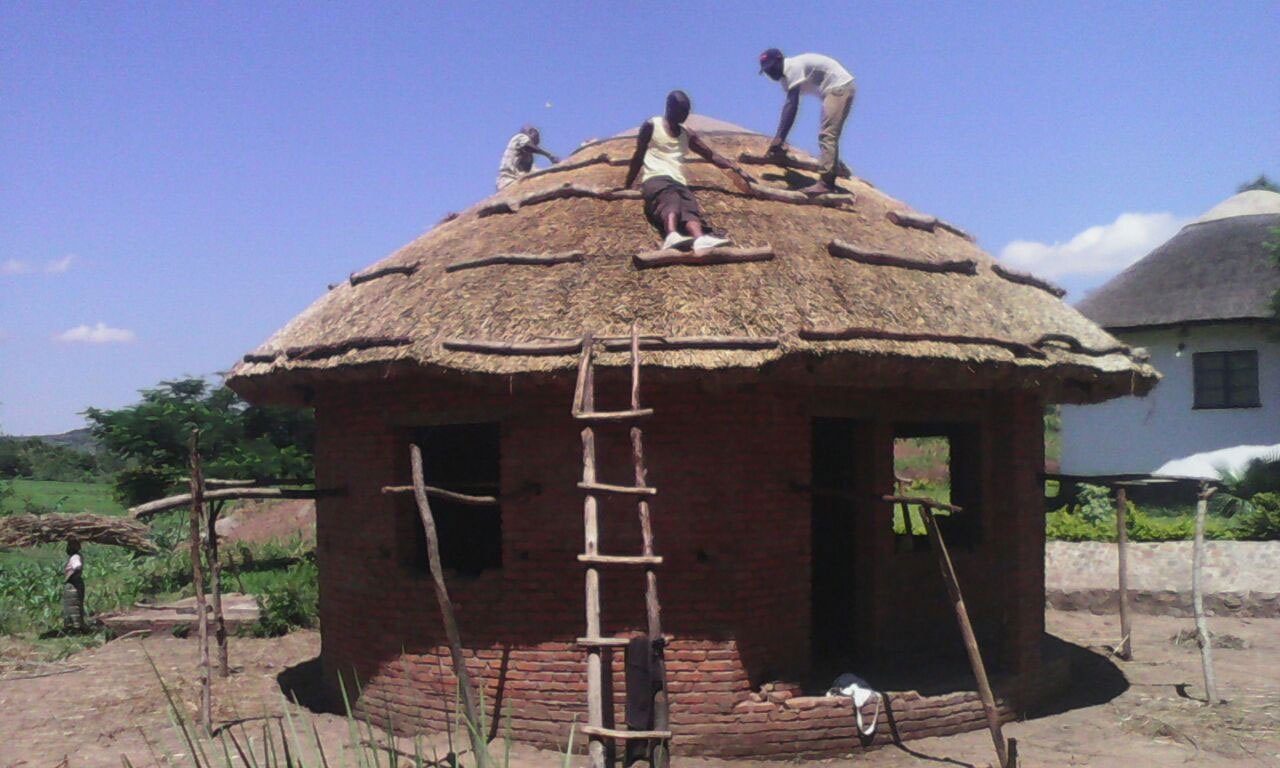 On the Home front...
On Christmas Eve the roof to the second round house for visitors' accommodation was complete. There has been some heavy rain already this year, which is good for the crops, but our builder is now able to relax knowing the house is watertight. We are very grateful to the Community Overseas Aid Project in Doddington, Kent, which generously funded the roof construction, giving much needed work to the thatcher and carpenter. The house should be ready for guests by June 2017.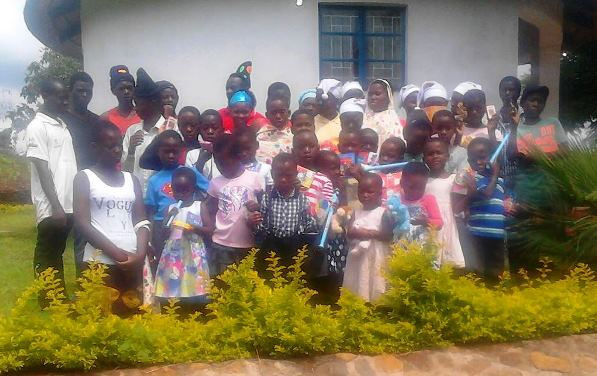 Our thank yous to you...
Our children all had a Christmas present this year thanks to Teynham Primary School in Kent, which raised the funds specially for this. The presents arrived in a big box and no-one knew what was inside until Christmas Day! The gifts were all individually wrapped with name-tags.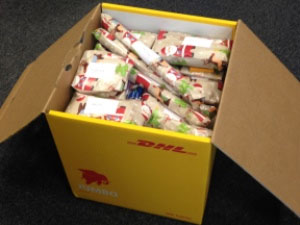 Vandyke Upper School in Leighton Buzzard again celebrated their annual Smile week in October and raised a massive £2600 for Smile Malawi. The school has supported us in this amazing way every year since 2007 and the students have raised an impressive total of £21,995. Thank you all!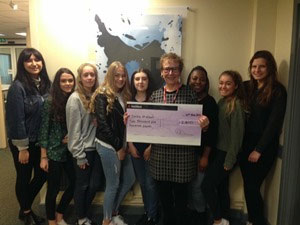 Luke Ball (aged 10) completed a personal challenge for Smile Malawi in December when he ran 5km every day for 5 days. He wanted to help our children after hearing about orphans in Malawi at school and raised nearly £1000. Thank you so much, Luke and all his supporters.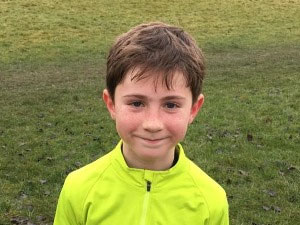 Our Annual Anniversary Ball in November was again a great success and raised £2000 from ticket sales and the raffle and auction. Thanks to everyone who supported the evening and generously bought all the Malawian paintings and carvings which helps both our children and the artist in Malawi.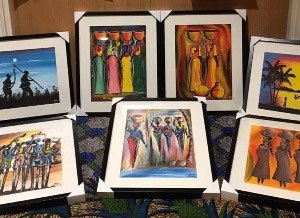 Our plans...
Our bridge building project for the local communities of Kapeya and Machemba is progressing well and our friend Kenneth Newell is coordinating the fundraising, so far reaching 30% of the target £6000 needed. If you would like to know more or would like to pay for some bricks or cement, please visit Ken's page at www.justgiving.com/fundraising/Kenneth-Newell2. He has managed to involve many active and retired engineers from the construction industry in the UK and we are on programme to start work in April 2017. We still need volunteers to manage the project on site, so please contact us at elspeth@smilemalawi.com if you would be interested in coming to stay at the orphanage and helping out for a short period.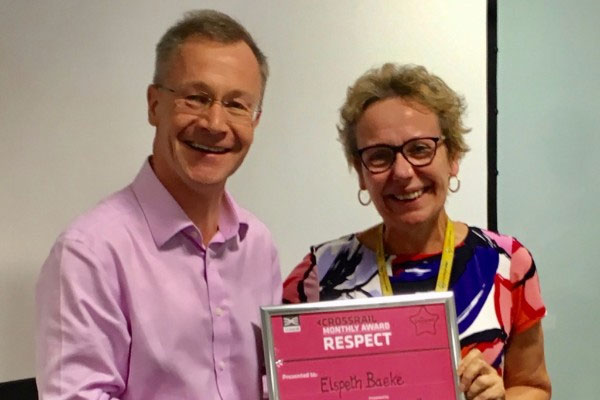 Finally, Elspeth was thrilled to receive an award from her colleagues at Transport for London (Crossrail) when she returned to work after her trip to Malawi in October. Howard Smith and his team have supported her with fundraising activities since she joined them three years ago.
She wants to send her sincere thanks to all our generous supporters and says 'We have had a very exciting year, especially with the documentary and the possibilities that it brings to us. With your continued support I am looking forward to another successful year and wish you all a very Happy New Year.'